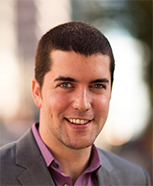 JOSH LOWENSOHN
JOURNALIST & PHOTOGRAPHER
Josh Lowensohn

JoshLowensohn at Gmail

JoshLowensohn.com
Employment
The Verge

December 2013 - June 2015

Senior Reporter

I was part of a burgeoning three-person news bureau in San Francisco covering local, national, and international news with an emphasis on technology, business, and culture. I anchored coverage of both the second Apple versus Samsung U.S. trial, and the iTunes/iPod antitrust trial from beginning to end. I also took readers inside the hardware testing labs of both Apple and Netflix, work that was widely cited by other major news outlets. Along with reporting, my other duties occasionally included monitoring news wires and our internal tips line, then assigning coverage to other staff.

CBS Interactive, CNET News

December 2006 - November 2013

Senior Writer covering Apple

I was lead writer for every major Apple news event, from product introductions to earnings. Along the way, I broke stories on a company acquisition, major policy changes and legal matters. One significant highlight includes complete coverage of the 2012 trial between Apple and Samsung in the U.S., work that was cited by The Wall Street Journal, The Los Angeles Times, and others. I also led coverage for the 2011 leadership transition at Apple, including the death of Steve Jobs.

Staff Writer covering Microsoft

Handled coverage of all company news, from products to conferences, earnings and legal issues. I detailed Microsoft's efforts to reboot its phone business, and chronicled the tech giant's diminishing presence at the Consumer Electronics Show.

Staff Writer covering Web startups

I was lead writer of CNET's startup news and Web apps review team, covering nascent and established companies alike. I helped create CNET's annual awards program, which went on to become the CNET 100.

GamersReports.com

July 2006 - December 2006

Editor

Wrote breaking video game and industry "news bytes" as an editor for this now-defunct video games site. I published video game and video game accessory reviews, created site artwork and videos, and moderated community forums.
Education
Whittier College

2005

Bachelors in English Literature
Writing
Breaking news

Live blogging

Feature stories
Photography
Live blog photography

Portrait photography

Creative product photography
Media
On-camera work

Radio interviews

Podcasts

Basic video editing
Contact info
Email: JoshLowensohn at Gmail